Challenge for
picspammy RGB!

I just started watching Mad Men about 5 days ago & I'm almost done watching Season 4. I got hooked.

Roger & Joan are my newest ship & it makes me frustrated that I like ANOTHER couple that the writers like to play around with (this happens way too often to the couples I ship.) After watching everything all at once I see how much they love each other & it makes me so sad that their not together.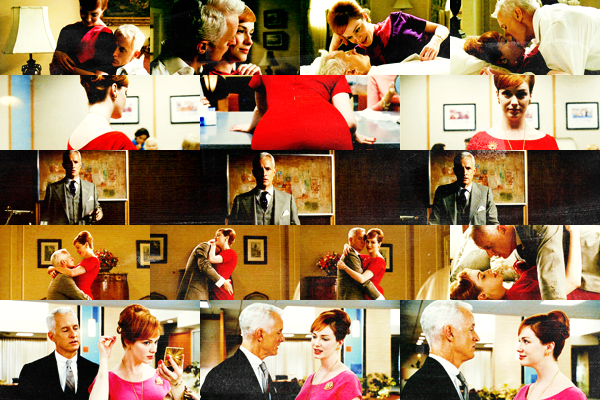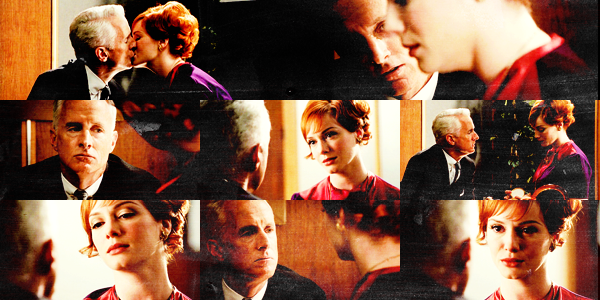 Roger
"Look, I want to tell you something because you're very dear to me, and I hope you understand it comes from the bottom of my damaged, damaged heart:
you are the finest piece of ass I ever had, and I don't care who knows it.
I am so glad I got to roam those hillsides. I mean it.
I've had a lot of time to think about the things I've done and be sorry about and being with you is not one of them."

Roger
"Look I'm sorry, it was in the heat of the moment. And there was a moment, you know that."
Joan
"I'm not sorry. But I'm married, and so are you."
Roger
"I feel something, and I know you do."